We visit Arizona every year, and the Mini Time Machine Museum of Miniatures in Tucson has been on my list to see for the last few. I finally made it a priority, and am glad I did.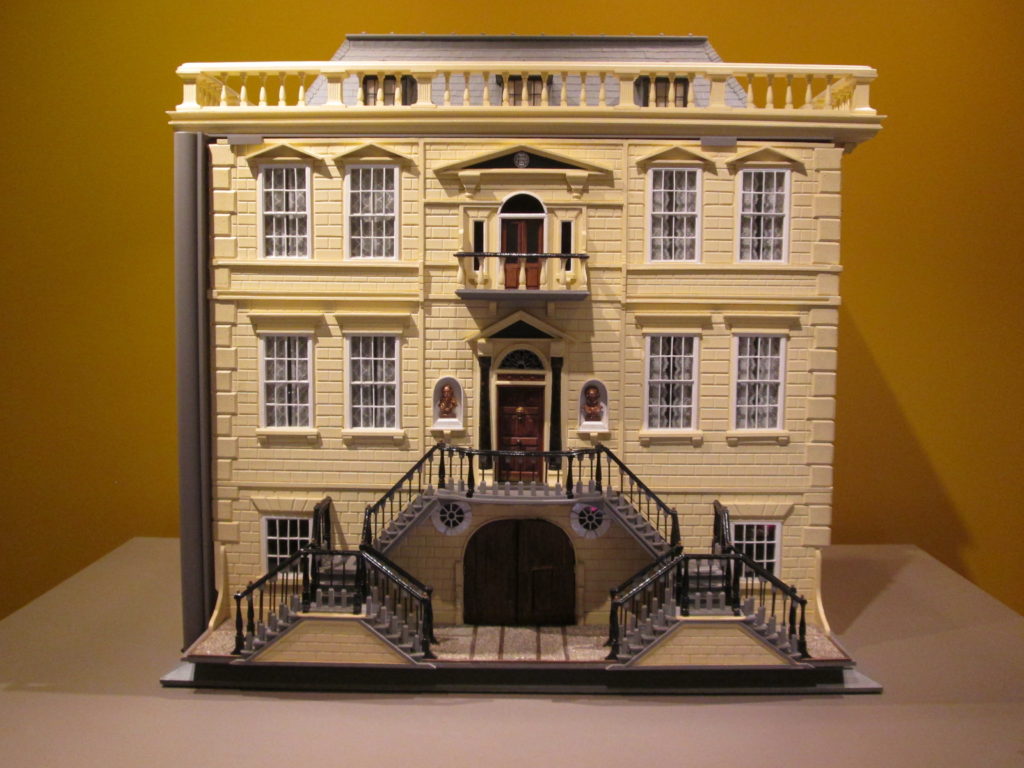 The fun start when you walk in. There's a miniature door on the side, a regular size door within the large door (and a massive handle too). We got a kick out of that.
The museum is home to 400 miniature houses and room boxes, with permanent and temporary exhibits. They have three main areas: the Enchanted Realm, History Gallery and Exploring the World.
Enchanted Realm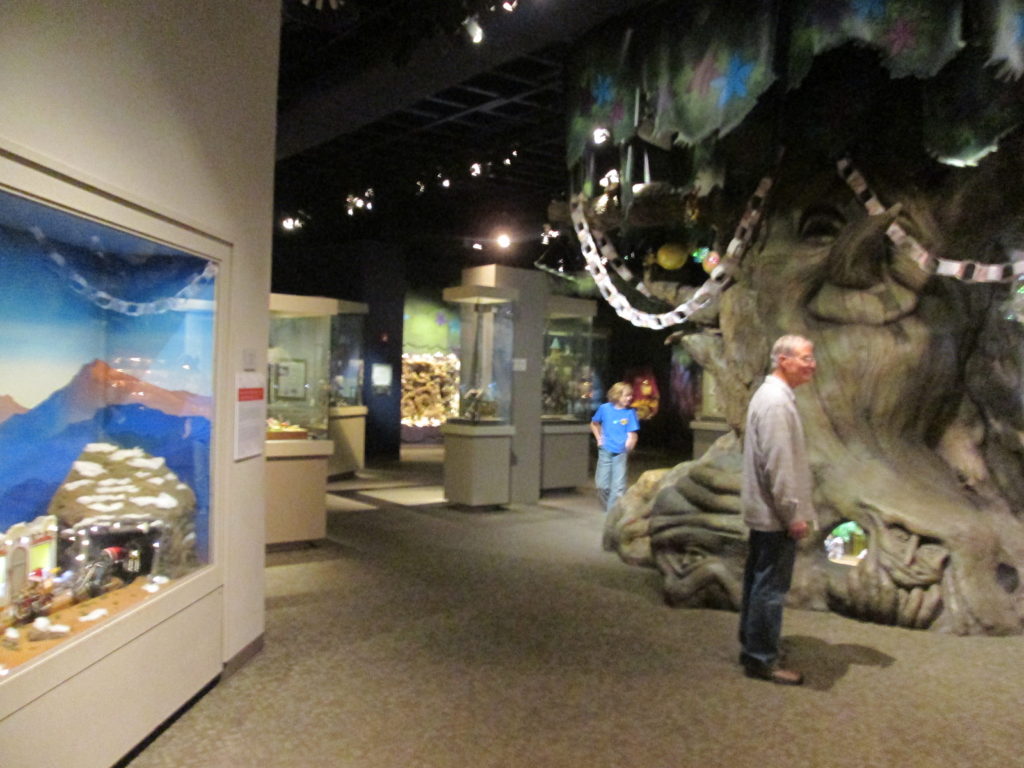 This will probably be the kids' favorite room. The room is full of fairy castles, elves, mice and other creatures, a few Halloween displays and some winter holiday displays (including the Snow Village that you can stand on – it's below the ground). Plus there's a big tree with little mouse scenes inside, and a light fairy you can see at the right moments (don't sit on the tree like my kids did – it's not allowed!!).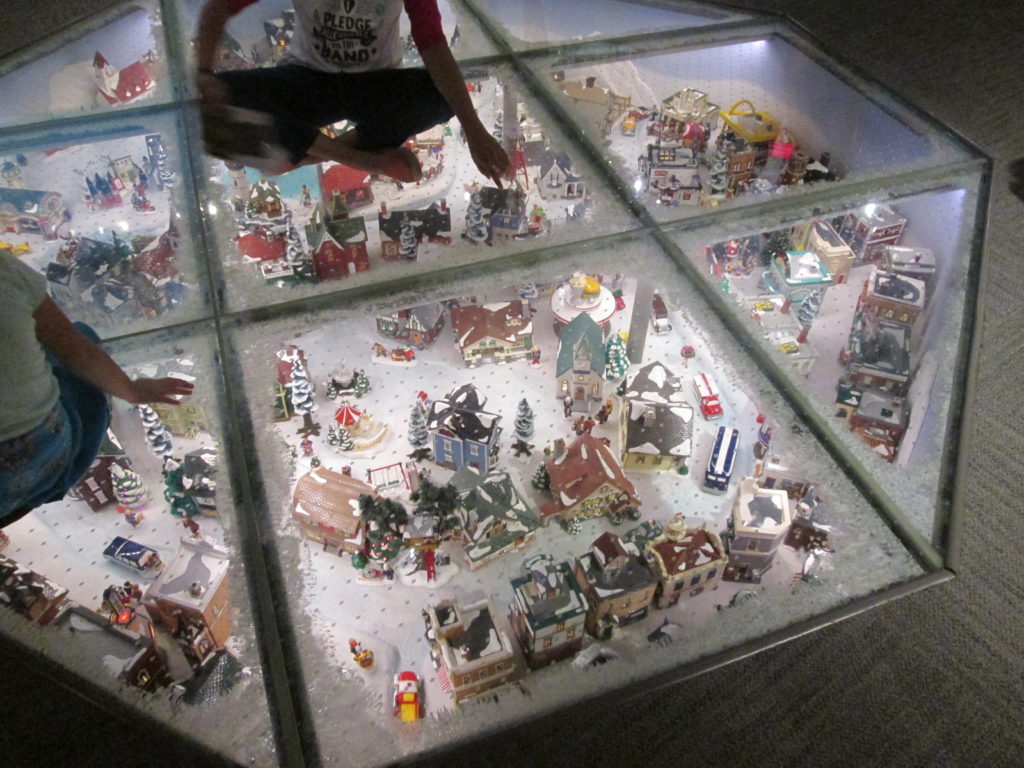 The History Gallery
This gallery includes miniature houses dating back to 1775. This area was of less interest to my kids, who found some of the dolls creepy, but it's still a very interesting section.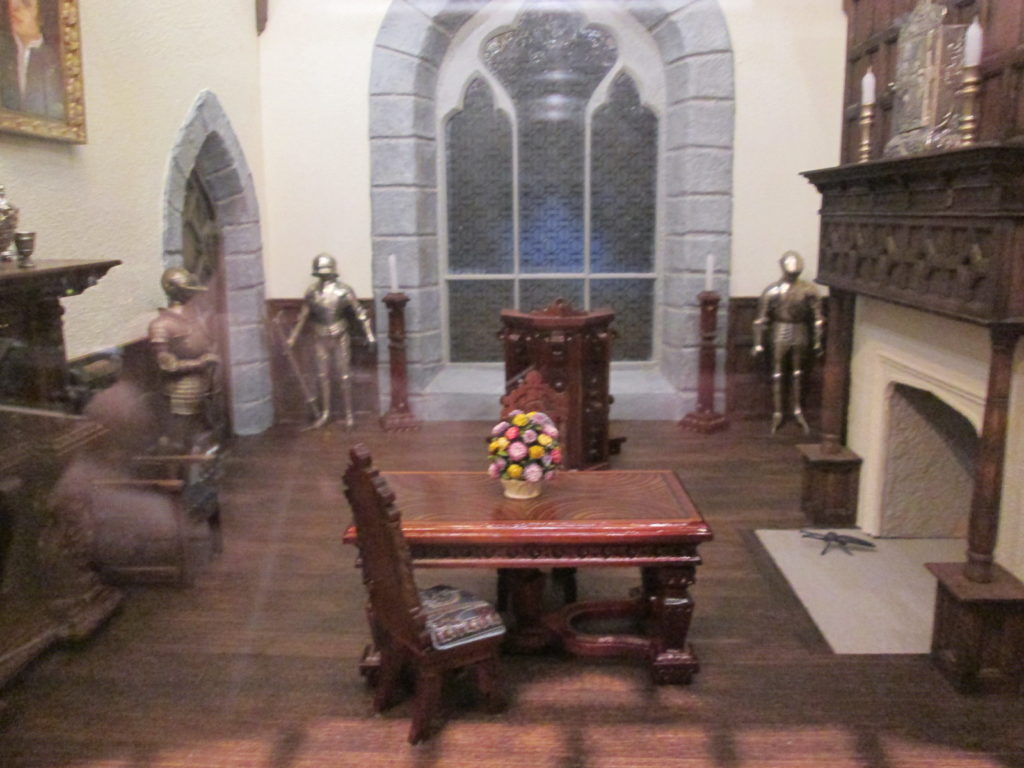 Exploring the World Gallery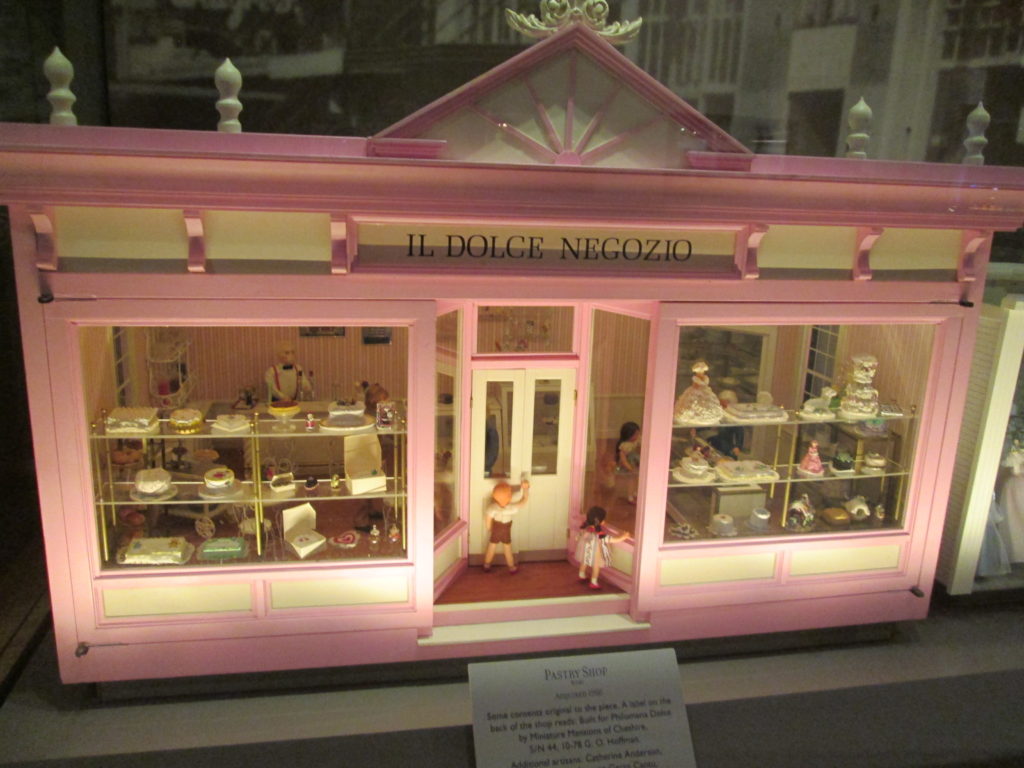 This was probably my favorite area, as there were scenes from various places around the world, from a Thai floating market to a colonial Mexican dining room, to a Japanese farm house. There's a lot to see.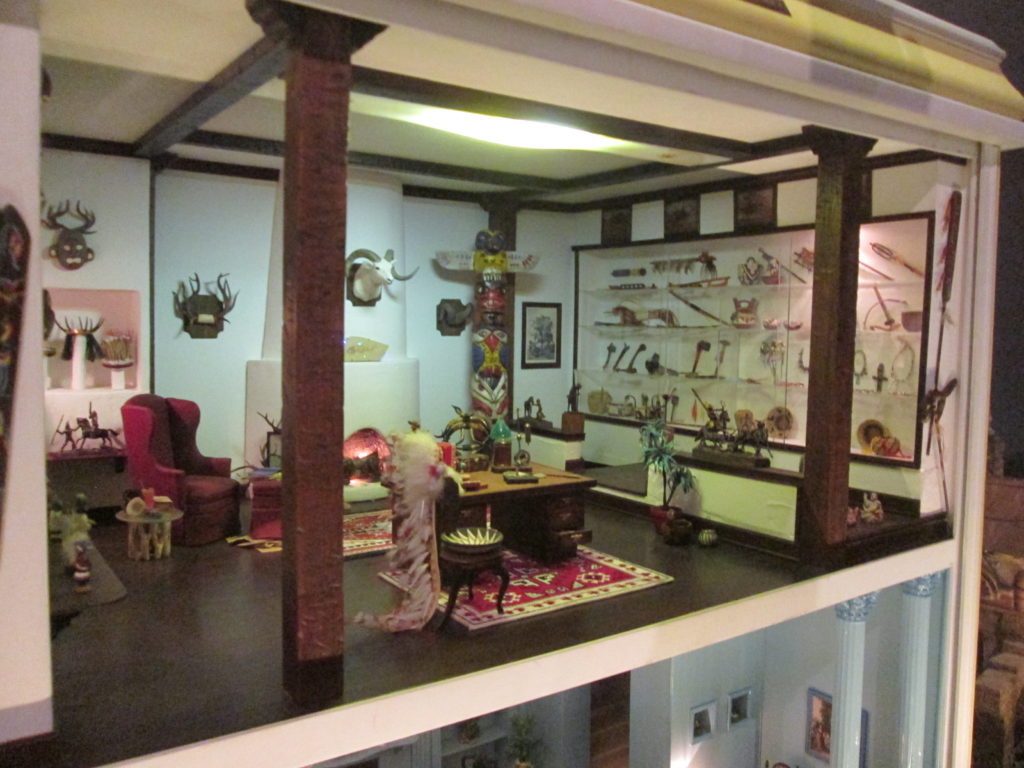 They also had some other exhibits – here were my favorites:
This violin making workshop has miniature items that can be used in making real violins, including the right type of glue in the container.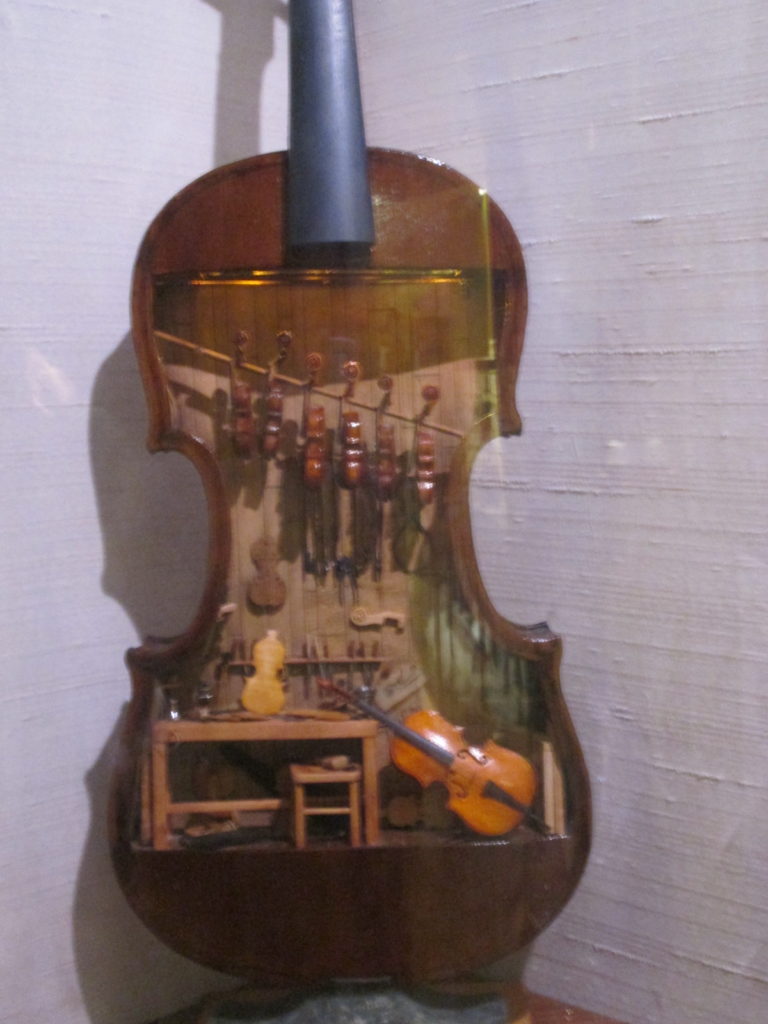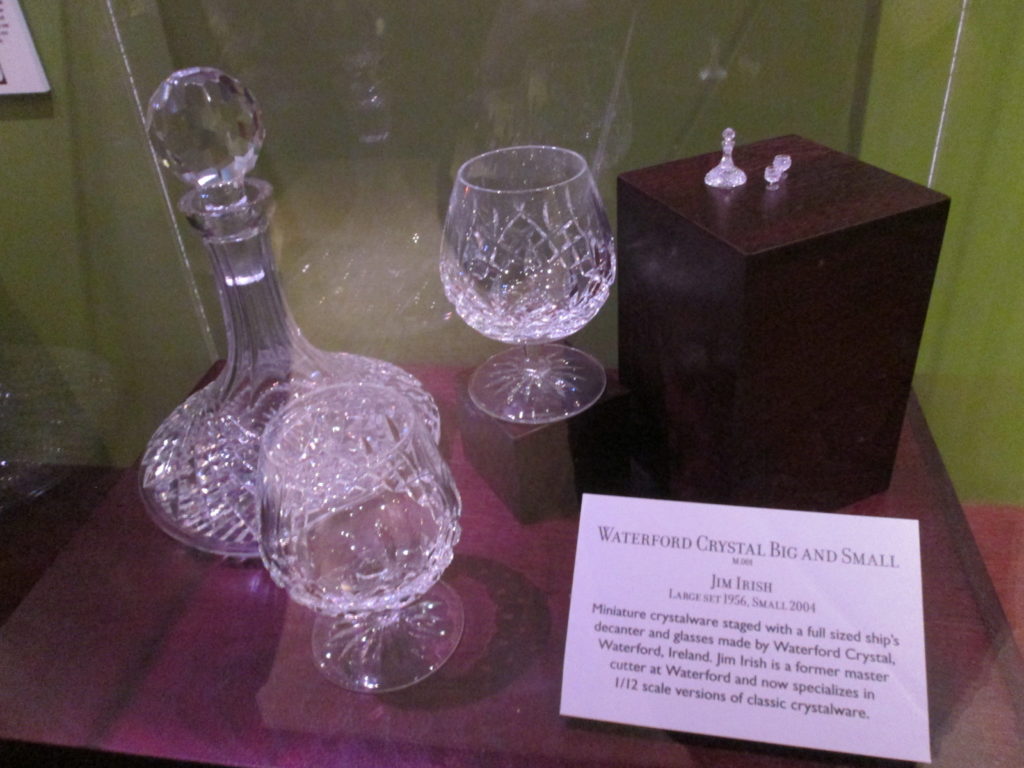 Where: Mini Time Machine Museum of Miniatures in Tucson, 4455 E. Camp Lowell Drive
Visiting with kids: The museum offers a 45 minute docent-led tour daily at 1.  Strollers are welcome at the museum, but no food or drinks in the galleries. Bring a flashlight or check one out at the front desk to better see some of the exhibits. The also lend out step stools and have themed guides including a scavenger hunt for kids. They often have art carts out from 12:30-2:30, so consider timing your visit for then. The website's "plan your visit" page has a wealth of information.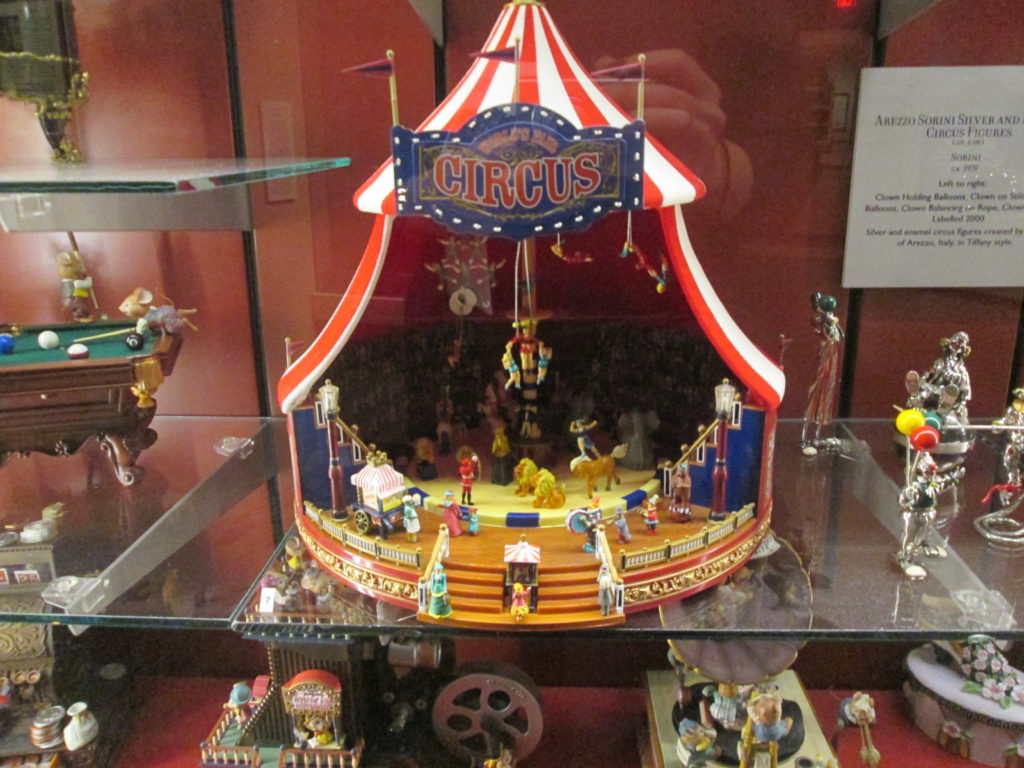 How much time do you need? You can see everything in the museum in 30 minutes, which is what we did. That said, I would have liked more time there. We only had a half hour, but that meant looking at things quickly and rushing to the next model, without the time to linger
Ages: The museum is good for any age. I brought my teens – a boy and a girl, and they both enjoyed it, even if it wasn't their top choice of an afternoon destination. They would go back. There's plenty to see at lower levels too, with lots at perfect range for toddlers.