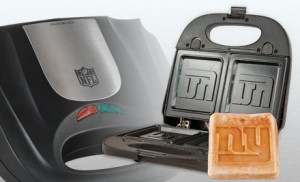 You won't get it in time for the Super Bowl party, but you can use it to celebrate after! Get this NY Giants waffle/pannini press with the official logo on Groupon for only $29 (half price!).
If you're new to Groupon, get it here – it's on the Groupon Goods page.
If you're already a Groupon member, get it here.