This trip to a Disney park was the first I made with a smart phone. What a difference! I tested out four apps and review them here for you. If you have an extra phone battery, bring it with you! I had to switch batteries late in the day, and I didn't use my phone for much more than checking line times. An iPad would be ideal – if you have a data plan. We also had my brother in law save his phone battery by not using it during the day (only leaving it on if the group split up for FastPass retrieval) so he'd have a fresh battery if mine died. If you go that route, turn off the data plan (use airplane mode) to save on battery drain. (This is part of a series on Disney/Disneyland)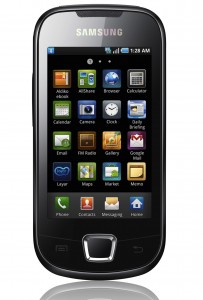 FYI: Disneyland DOES now have official charging station lockers. It's $2/hour. Here's the scoop on charging stations at Disney. We didn't check it out while there, but it's nice to know it's available.
Here's a list of outlets at Disneyland/California Adventure.
It does not appear at present time that Disney World has the same charging systems. Here are some places to charge your phone at Disney World and here.
I'd recommend spending time on the apps before you get there so you know what you'll need and where you'll find it and won't drain your battery looking. There are a lot of tips and good planning information you can find there as well, which can make time in line go faster as you share these with your fellow travelers.
I reviewed these apps specifically for Disneyland, though there is some Disney World information there too.
If you're not familiar with touringplans.com, it comes from the authors of the Unofficial Guide to Disneyland   (and Unofficial Guide to Walt Disney World). It's a fabulous book I recommend you buy. They have a touring plan that helps save you time by helping you avoid the lines by going to the attractions in a certain order. I've used it – it works.
Pros: You want this app mainly for the Line feature. Continue reading "The Best Disney Park Apps (and where to charge your phone at Disneyland and Disney World)"