After seeing the Rockettes perform, I was interested in learning more about them. Here are some fun facts:
Rockettes must be at least 18 years old by August 31 to perform that holiday season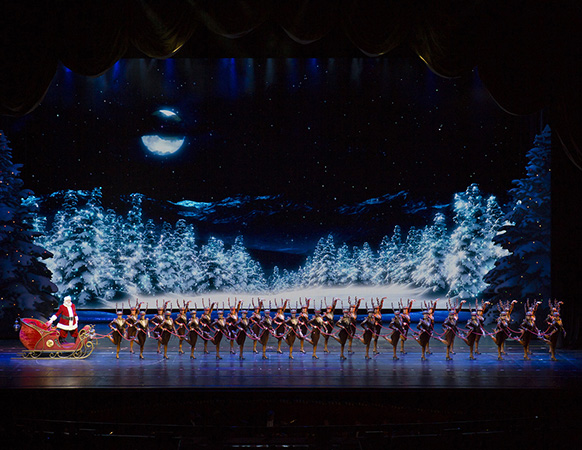 They start working late September or early October and work through December. It's a seasonal gig.
Their singing quality is less important than their ability to sing and dance at the same time (I initially thought they weren't singing – that it was recorded. I guess I was wrong!). They must be able to do tap, jazz and ballet. They don't have to be able to dance en pointe, but it helps.
The girls who play Clara are 10-14 years old and have to be 4'10" or smaller. They must have been dancing en pointe for at least a year.  There are 4 girls who play Clara.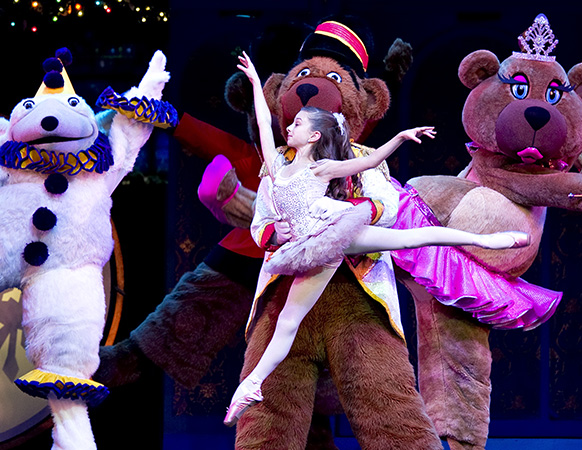 The Christmas Spectacular also hires little people, who must also be 4'10" or shorter.
You can't go to open audition for the principal roles – they use talent agents for those.
[ad name="Google Adsense"]
The first black Rockette was hired in 1988. The first East Asian Rockette was hired in 1985.
Their Santa suits weigh 40 pounds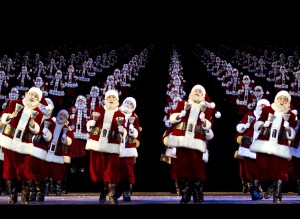 Radio City Music Hall holds 6,000 people – and there are 5 Rockette shows a day from November to early January.
Rockettes have to be 5'6″ to 5'10 1/2″ tall. The tallest ones are in the middle of the dance lines. This gives the illusion they're all the same height.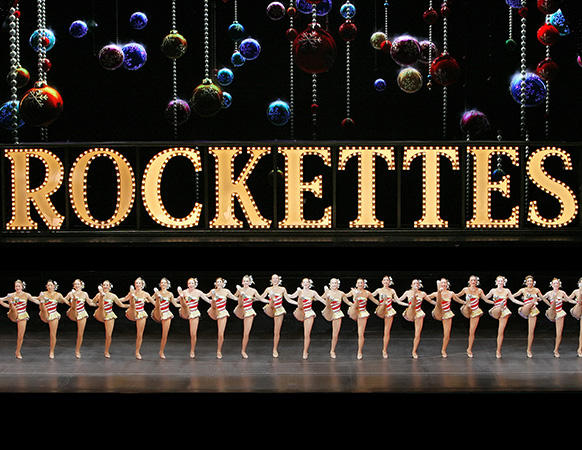 They do about 300 kicks per show each, from the toe to the eye level.
There are 80 Rockettes. Each show has 36, so there are two troupes.
Rockettes have 8 costume changes per show.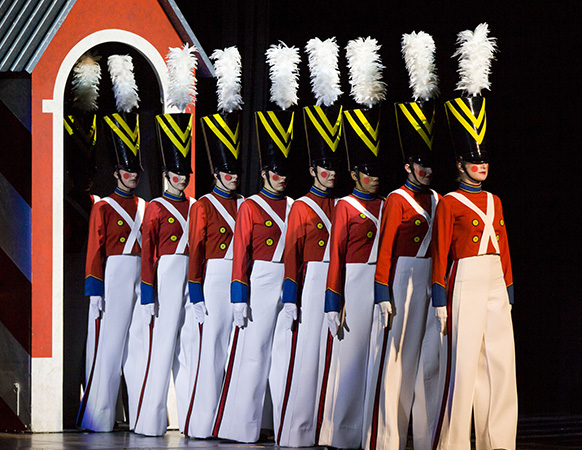 The Parade of the Wooden Soldier has been performed with the same choreography and costume design since 1933.
They do their own hair and make-up. Make-up consists of red lip stick and fake eyelashes. Their hair is in a French twist.
Their rehearsal space is at a church!
Check out our review of the Rockettes Radio City Christmas Spectacular.