Lambertville and New Hope are a great place to spend a few days. There's a lot to do whether you're going for a romantic weekend away, or bringing the kids. New Hope is a little more kid-friendly because there are more shops (and fewer antique stores). Be aware, though, that some stores do ask that kids NOT come in, and restaurants post signs that say "well-behaved children are welcome."
1.  Take a ferry ride along the Delaware.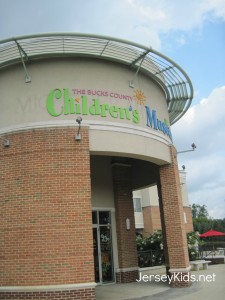 2. Go to the Bucks County Children's Museum. In New Hope, this museum is intended for kids ages 1-8.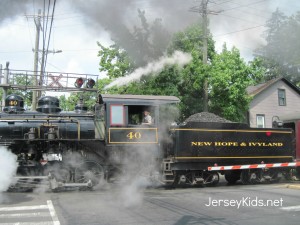 3. Ride the New Hope and Ivyland Train (beware – the website plays music and the off button isn't obvious. With hourly excursions in
summer, the 1920s era train takes you into Bucks County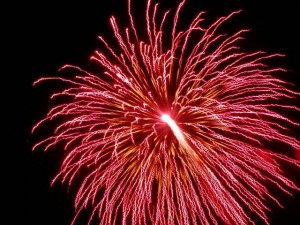 Photo courtesy of Free Photo Bank
4. Watch the fireworks. Every Friday night in summer (through August 310 is a fabulous fireworks show over the Delaware. Get a standing spot on the bridge, or line the banks in front of the Lambertville Station Inn's parking lot.
5. Eat ice cream. There's lots of it. Several places in New Hope and Lambertville.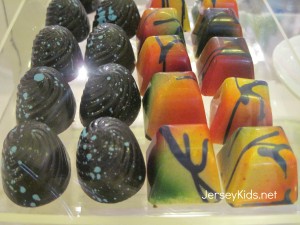 6. Eat candy. Try La Chocolate Box (see photo) in Lambertville where you can buy truffles or chocolates by the pound (no minimum purchase!) and they have pretty paper to wrap up presents (and  an adorable store). In New Hope, there are two retro candy stores, Sugar Daddy's, and a gift basket place, both on Main Street, plus County Fair Chocolates across the street. You can get giant gummy bears and giant gummy worms there, though beware – the store has all kinds of rules (no pictures! no eating what you buy in the store! Everything must leave in a bag!). Kind of takes the fun out of buying candy.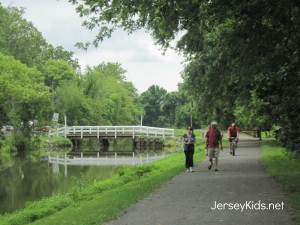 7.  Ride or walk the Raritan/Delaware Canal. Beautiful pathway along the hand-dug canal on the New Jersey side, and the Delaware Canal on the Pennsylvania side. It's flat, so it's an easy bike ride. You'll pass beautiful scenery, old barns, huge houses, and Washington Crossing State Park.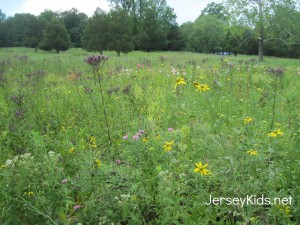 8. See the wildflowers at Bowman's Hill Wildflower Preserve in Pennsylvania. Wildflowers are better seen in the spring, but there are 134 acres and lots of walking/hiking trails. We saw a lot of butterflies when went.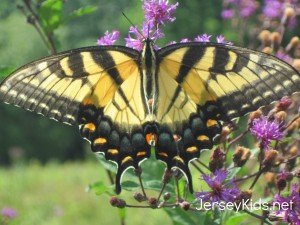 9. Eat outside. Tons of restaurants with outdoor seating. Here's some food from Triumph Brewing.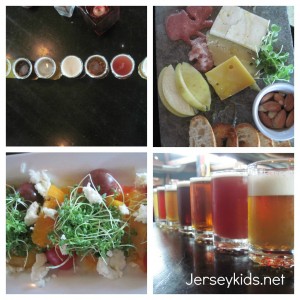 10. Go shopping! Many stores in New Hope have fun novelties. Olive-n-Grape has awesome flavored olive oils and balsamic vinegars. Taste til your heart's content. We loved A Mano Galleries, a store in both Lambertville and New Hope that sells functional art, jewelry and lots of fun things. Lambertville has more antique stores and galleries, though it's worth exploring as well.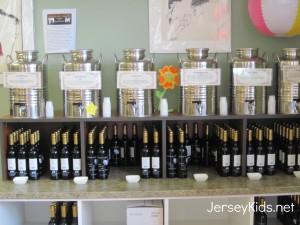 11. Go to the Bucks County Playhouse. See a show in the recently reopened theater.