For the last few years, Jersey Kids has participated in Passports with Purpose, a fundraiser organized by travel bloggers to use our connections to do something impactful in the world. In doing so, we give away great prizes donated by generous sponsor (like the Jersey Kids prize sponsor Breathometer – see below for details), who is giving away a newly released Breeze by Breathometer to one lucky winner.
In the past, we've raised:
-$84,000 to build two schools in Mali (2013)
-$116,000 to build 5 wells in Haiti (2012)
-$90,000 to build two libraries in Zambia (2011)
-$60,000 to build houses for 25 families in India (2010)
-$28,000 to build a school in rural Cambodia (2009)
-$7,500 for Heifer International (2008)
You can see how this fundraiser has grown!
This year the project is through Sustainable Harvest International (SHI), with the goal of providing Central American farmers the tools and training to overcome poverty while farming in a way that doesn't damage the rain forest.
Farming in Central America often means using practices leading to environmental degradation, yet still not getting the farmer out of poverty. SHI has been working in the region since 1997, helping family farmers grow their own food, but also to understand how to do it in a way that protects their ecosystems and prevent tropical deforestation.
This year, for each $5,000 we raise through this Passports with Purpose (PWP) fundraiser, SHI can spend five years teaching an extended family in Honduras how to farm sustainably. This will help that family, but also their community for the forseeable future. This fundraiser has the potential to affect a lot of Hondurans!
How it works:
Bloggers solicit fabulous prizes from sponsors. For each $10 donation you make, you get one entry into a raffle for the prize of your choice. More $10 increments, more entries. A few years ago, I won a GoPro camera! Anything you donate is tax deductible.
But let's get to what you want to read. What is Jersey Kids offering?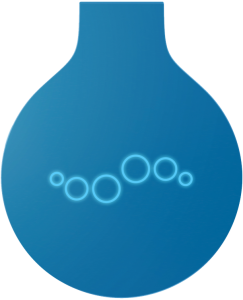 We've partnered with Breathometer to provide one winner with a newly released Breeze by Breathometer ($100 value).
Other prizes
Our sister site, Frisco Kids, is giving away a $100 credit to a the fabulous Schoola website, where you can purchase gently used name-brand kids' clothing at a fraction (and I do mean fraction) of retail price. The site also gives back 40% of each sale to a school, designated by the person who contributed the clothing. It's an easy school fundraiser, and both the giver and receiver benefit. Please check out Schoola, which is offering Jersey Kids and PWP readers a 25% discount using the code TRYSCHOOLA through 12/30. They have great holiday clothes for kids! You can read more about the prize and the organization on the Frisco Kids PWP page.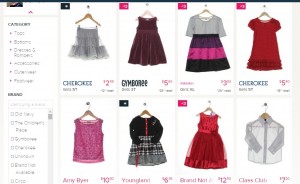 PWP Dates
The fundraiser runs from December 1-17, 2014.
Thank you, sponsors
A big thank you to our Jersey Kids sponsor Breathometer, and the Frisco Kids prize sponsor Schoola. Also huge thanks to the overall PWP sponsors including TBEX (an awesome blogger conference), and Homeaway, a great site for vacation rentals.