I recently had the chance to dine at Grillestone in Scotch Plains with another blogger, Tips on Road Tripping author Deborah Citarella (read her review here). It's a restaurant I pass all the time on Route 22, but had yet to visit.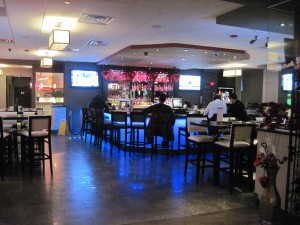 Of course I'm happy when a restaurant has a cocktail menu (liquor license!!!), and the GrilleStone's menu looked great. I started with a White Peach Martini (peach vodka, peach puree, Peach Schnapps). Yum. Later I had the Kentucky Warmer (Maker's Mark, pomegranate molasses, fresh lemon and mint). It was good but I liked the peach one better. I'll be heading back to try the other drinks!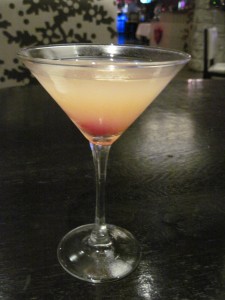 We got to meet the new chef, Jimmy D'napolitano, who was quite Italian, and has an extensive background. He was very serious about his food, and brought us his specialty seafood soup to try. Unfortunately I don't eat shellfish, so I only sipped the broth (which was excellent) but the soup looked good.
————————————————
[ad name="Google Adsense"]
————————————————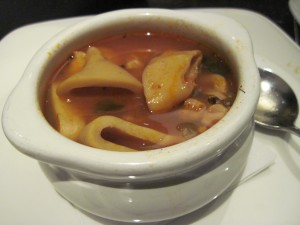 Instead ordered the French Onion soup, which admittedly I usually don't love at restaurants. My husband's French Onion soup is to-die-for. Rarely are there other ones out there that compare. I loved GrilleStone's French Onion soup, and unfortunately couldn't finish it because I was getting full and had more food coming.
I love salads, and the chef brought over this salad for us, that had mango, dried cranberries, toasted almonds, Gorgonzola cheese, avocado and hearts of palm – my favorites.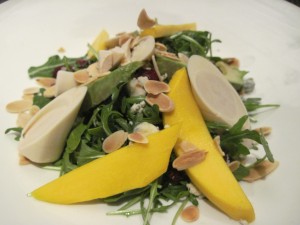 As an appetizer, we chose the lettuce cups, with stir fried chicken and vegetables in a Terriyaki sauce, with tasty fried something on top (won ton?)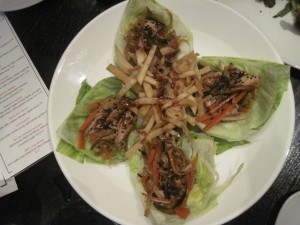 For dinner I ordered the beef short ribs, which came on a bed of really good sauteed spinach. I'm not a big potato fan, so I brought those home (along with a lot of the meat – I was so full!) for my family who had to eat without me that night. So sad for them! The meat was cooked nicely and was tender and flavorful.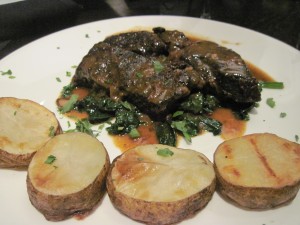 Of course you can't leave without having dessert. We chose a few to split. The molten chocolate cake came with ice cream as well (we had ours served separately). The cake was made in-house (all the desserts are) and was delicious. It did not ooze, however, when cutting it open.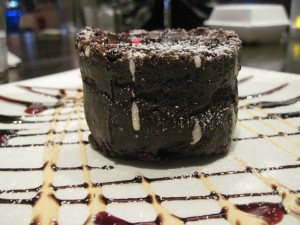 You can't go wrong with creme brulee, which was creamy and spoon licking good. It was bigger than it appears in my photo below.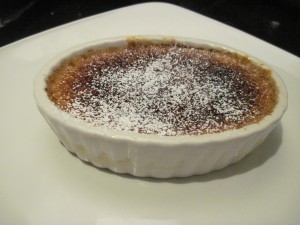 We went on a quiet weekday night. The server was attentive without being obnoxious. They have various events on weekends, plus happy hours Monday to Thursday. They're open for Sunday brunch and daily lunch as well as dinner.
As for the GrilleStone menu, it's huge, and I can't begin to start quoting the offerings (all the major food groups are involved). They offer a children's menu, and vegetarian options as well.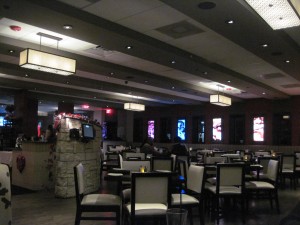 Disclosure: GrilleStone offered us the meal in exchange for a review. We paid for drinks and tips. All opinions are my own.